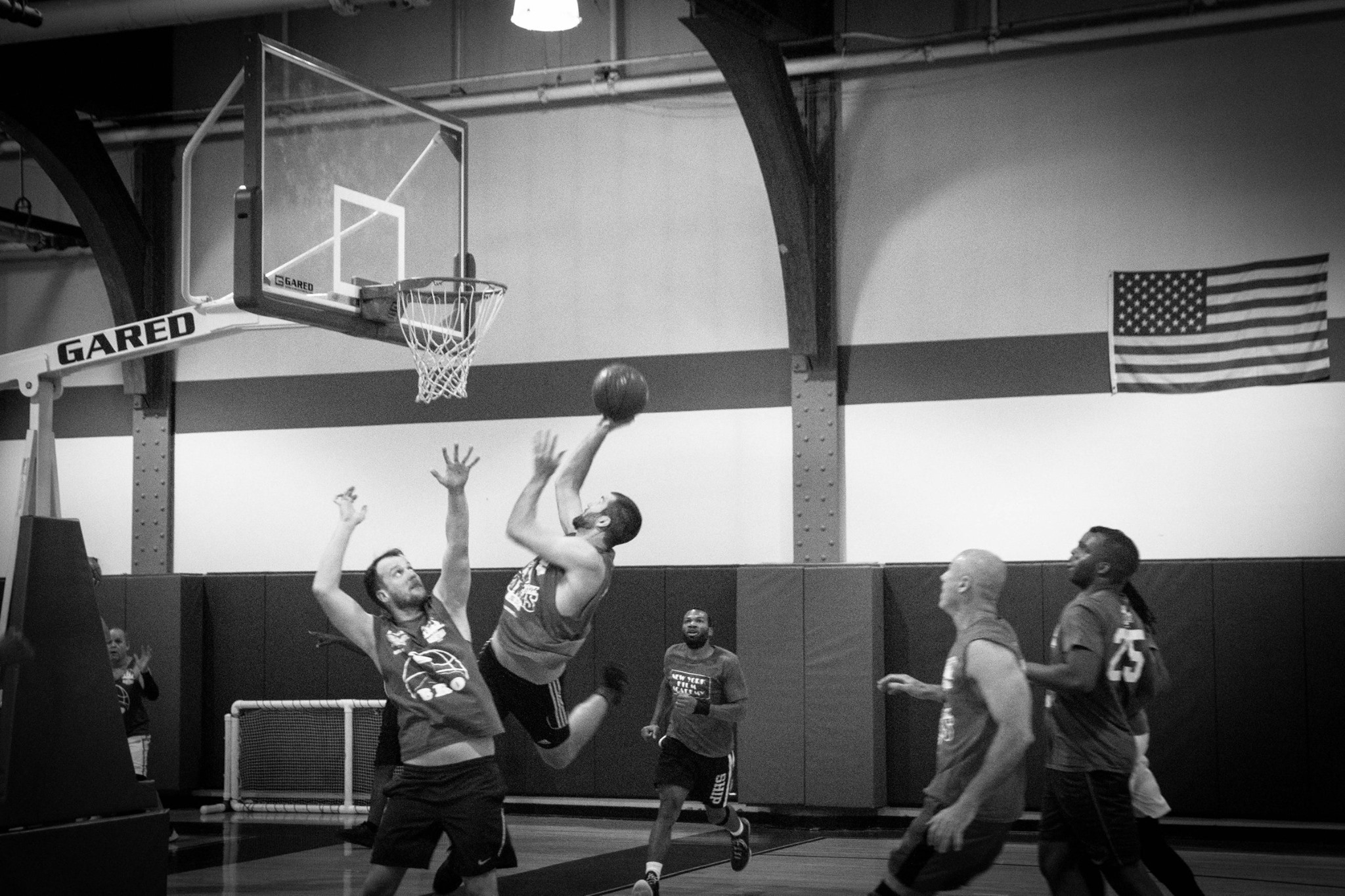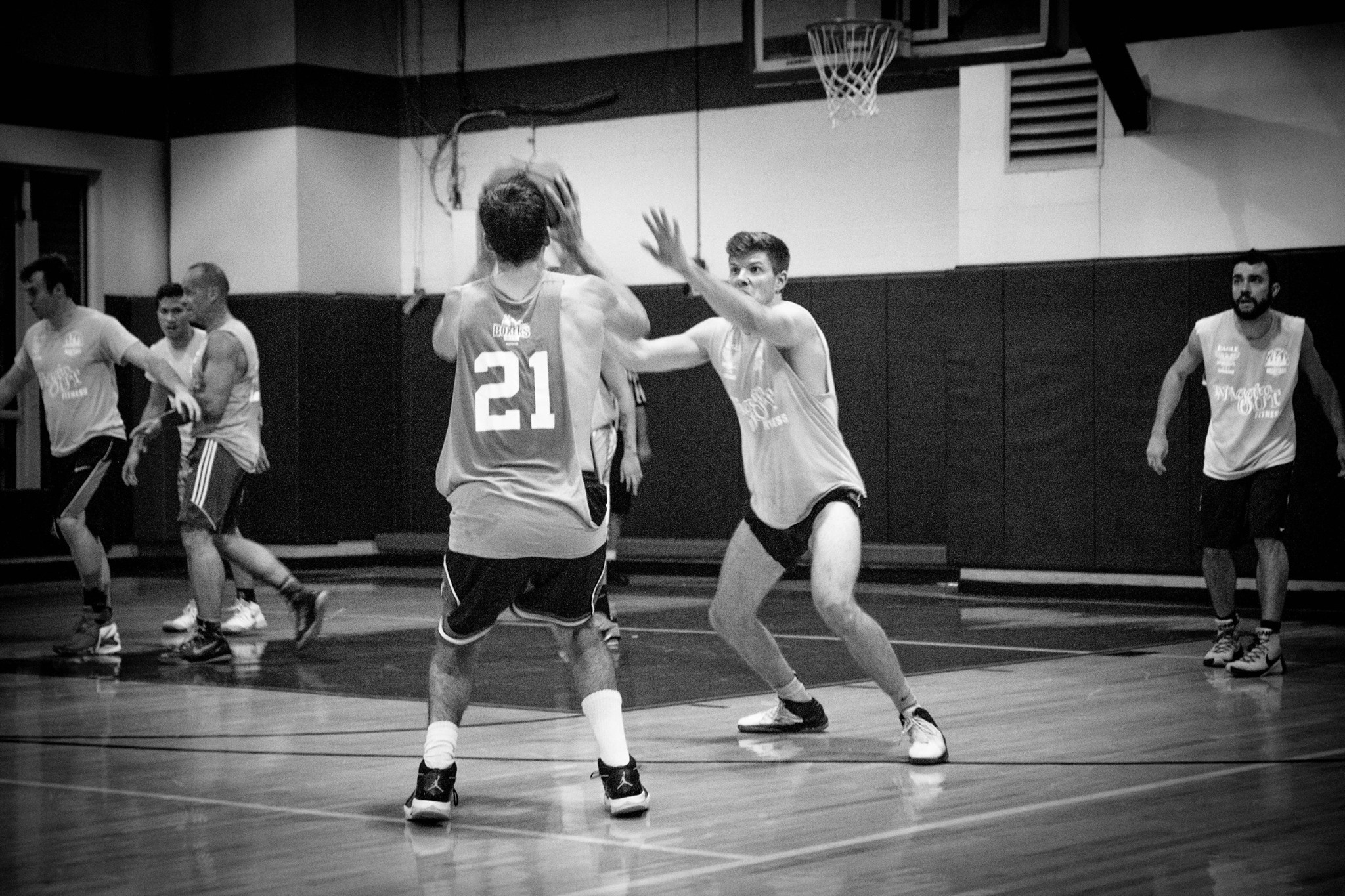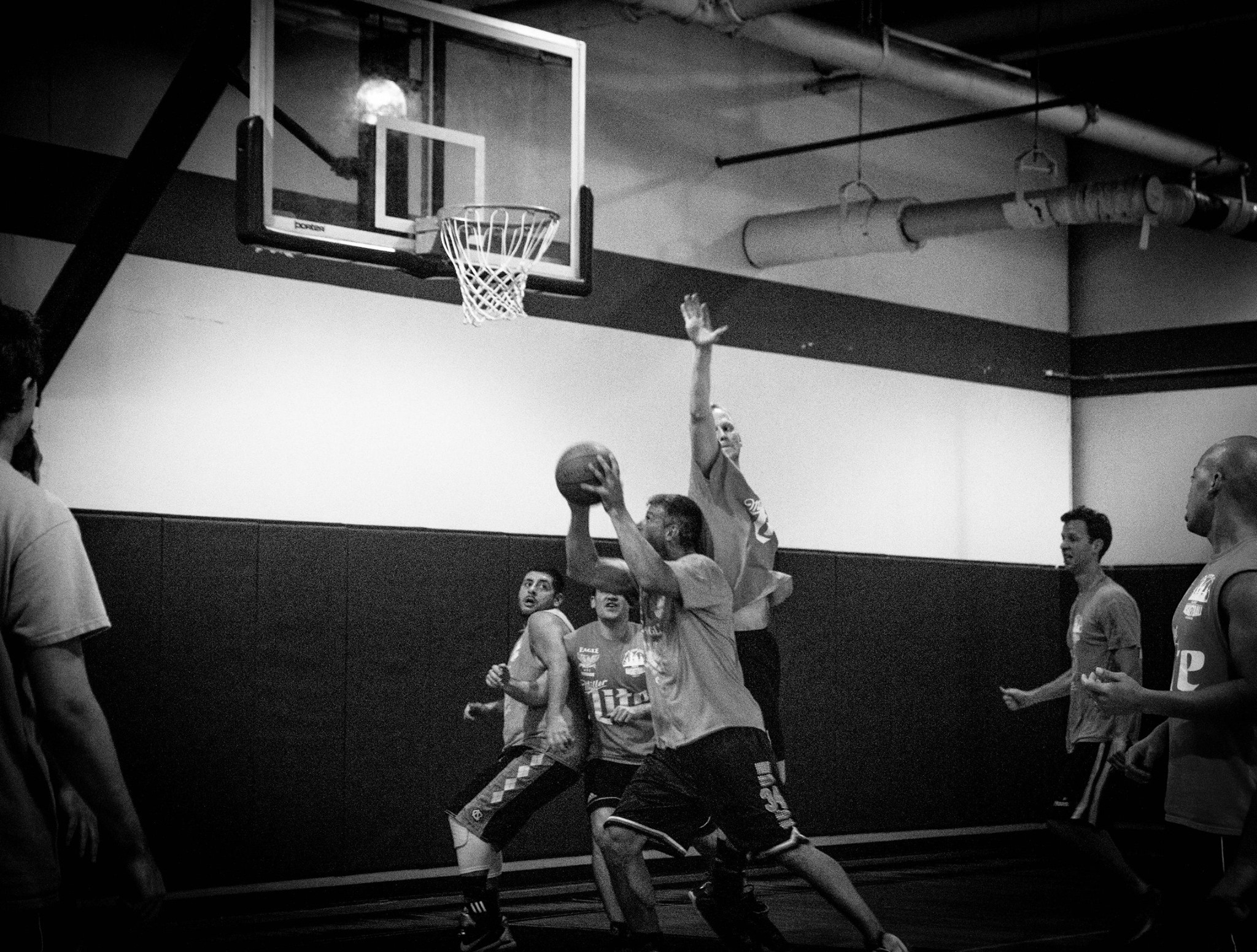 Registration for the Spring 2017 season is now closed.  Please see join our List Serv or contact us if you would like to learn more about the league!
Join The List Serv
Our Leagues Enjoy:
10 Week (A&B), including Playoffs
Equipment & Facilities Provided - Games at Chelsea Piers & John Jay College

Advanced (A), Intermediate (B) - Beginners Welcome!

Team Shirts, Refs and Score Keepers!
Post-Game Happy Hours & League Socials
Join a community of LGBTQA sports athletes! 
Connect with us:
Welcome To NYC Gay Basketball League!
We are New York's first official gay basketball league. Since our founding in 2006, we've maintained and grown an athletic environment free of discrimination for members and friends of the Lesbian, Gay, Bisexual and Transgender (LGBT) community. 
The League Strives to promote positive values in our community and continues to fight to eliminate any negative stereotypes associated with LGBT athletics. Most importantly the league is a fun way to meet great guys in the community. With advanced and recreational divisions, there's something for every level of player.
Week
Date
Day
Gym Location
Game Times
Social Event at:
--
2-Mar
Thursday
 N/A
Draft Party at Industry
1
4-Mar
Saturday
JJC
5pm-9pm
HK Boxers
2
11-Mar
Saturday
JJC
5pm-9pm
Vodka Soda/Bottoms Up
3
18-Mar
Saturday
CP
6pm-10pm
Gym Bar
4
25-Mar
Saturday
CP
6pm-10pm
Boxers Chelsea
OFF
1-Apr
no games
Boxers Chelsea Beer Pong Tournament
5
9-Apr
Sunday
CP
6pm-10pm
Gym Bar
OFF
15-Apr
no games, easter weekend
6
23-Apr
Sunday
CP
6pm-10pm
Boxers Chelsea
7
29-Apr
Saturday
JJC
6:30pm-10:30pm
Vodka Soda/Bottoms Up
OFF
6-May
no games, cody roundball classic
 
8
14-May
Sunday
CP
6pm-10pm
Boxers Chelsea
9
21-May
Sunday
CP
6pm-10pm
Eagle
OFF
27-May
no games, memorial day weekend
10
4-Jun
Sunday
CP
6pm-10pm
Gym Bar
--
8-Jun
Thursday
N/A 
Season Wrap Party at Industry
Play-in Games
9-Jun
Friday
CP
7pm-9pm
 
**Playoffs
10-Jun
Saturday
CP
6pm-10pm
Eagle
JJC=John Jay College, 524 W 59th St, New York, NY 10019 [10th Ave between 58/59 Sts]
CP=Chelsea Piers, [W23rd St and the West Side Highway]